Optical Safety Glasses
...
Tel/Fax: 01695 - 580554 ..... email: enquires@visionlabormskirk.com

Your

First Choice
For

Optical Safety
UK Based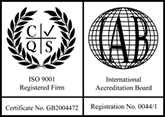 About us
With over 30 years experience in the optical trade, providing specialist safety spectacles and ongoing involvement within the optical industry, staff at Vision Lab Ormskirk Ltd, are proud of their reputation.

Vision Lab Ormskirk manufactures prescription safety glasses to individuals and companies
large and small.

Vision Lab ormskirk exclusively manufactures CAT safety glasses in addition to having its own range of prescription safety eyewear.

Vision Lab will administer the whole process from start to finish to deliver a bespoke all encompassing service for individual organisations, including an advice helpline


With extensive knowledge of the industrial workplace we recognise that prescrition safety glasses
are an absolute necessity. It is estimated that every day,approximately 2000 people injure their eyes whilst at work. It is therefore imperative, that for workers with poor eyesight or for workers who are, or who may potentially be exposed to dust, splashes, sparks and flying debris, are provided with relevant safety eyewear.

Our professional eyecare team is equipped to help and advise any sized organisation with their prescrition needs, soyou can rest assured that your staff are supplied with Safety glasses that meet the latest safety and quality standards.

The technicians at Vision Lab Ormskirk are highly trained and use the latest state of the art equipment to manufacture high quality eyewaer. Our quality control process is extremely vigorous,ensuring you of the highest possible quality.
Our Laboratory has been accredired with CE certification, ensuring all our frames and lenses conform to EN:166,providing you with complete peace of mind,that our products conform to the latest European standards.

CE certification to manufacture safety glasses, ISO 9001 quality controlled system.
The work carried out in our Laboratory is independently audited,to ensure the highest possible standards are achieved.

All our frames carry CE certification conforming to EN166 and all carry a full 2 year guarentee.